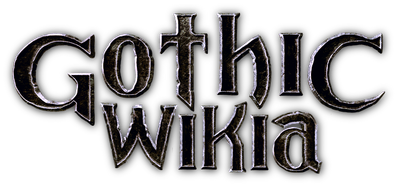 Visit the World of Gothic forums
Visit the World of Risen forums
Welcome to the World of Gothic English Wiki
Edit
This is the English Wiki of the Gothic RPG series. The series was developed by the German team Piranha Bytes (aka Pluto13), the first game, Gothic, being released in 2001.
The story of the Gothic Universe is continued by a new series, Risen, developed by the same team.
Contribute to this WikiEdit
See the article about editing.
See a list of all pages.